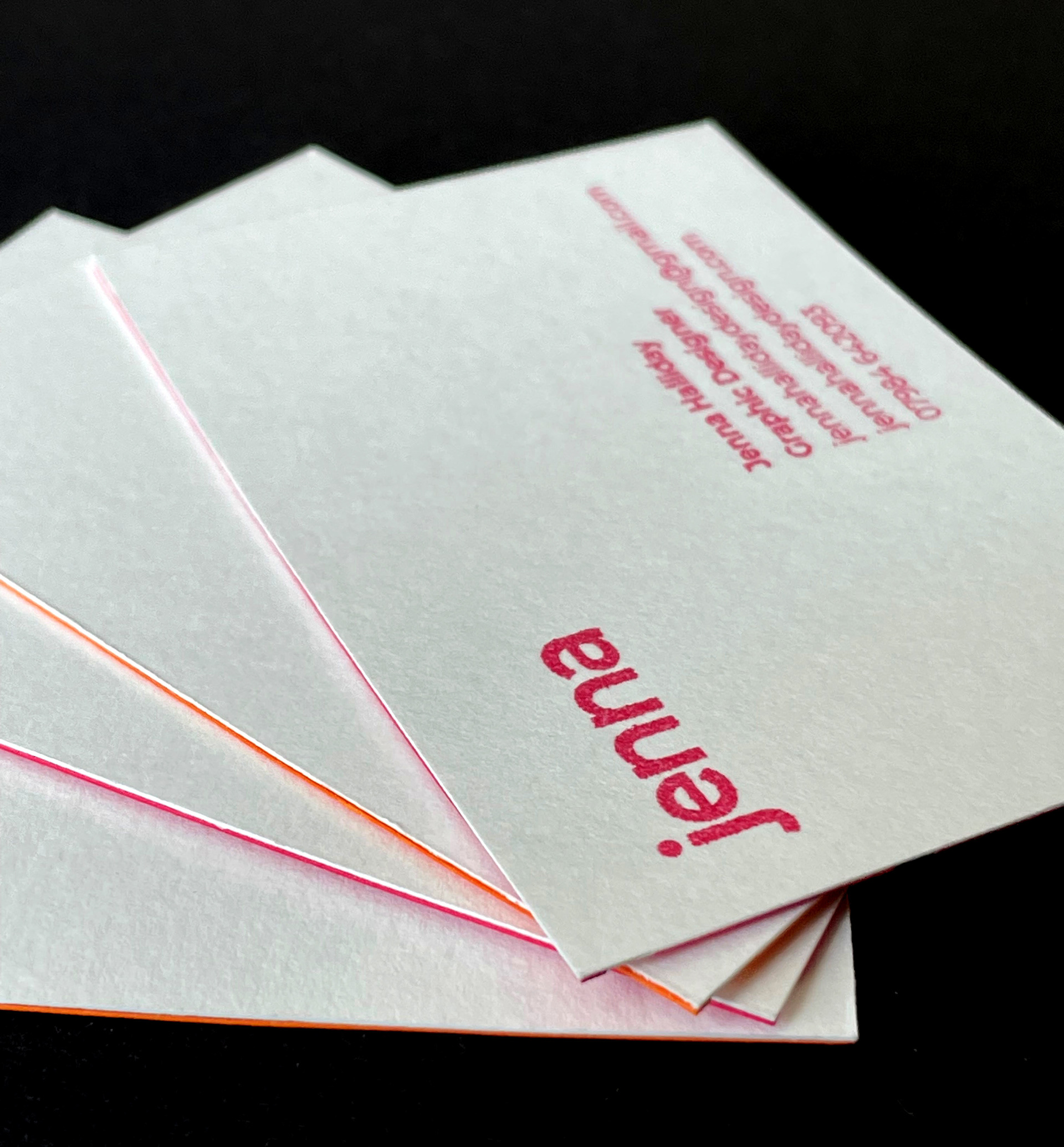 My brand pattern is based off the letterforms in my name. My name Jenna has a distinct curvature so using the arches from the top of the letters (e, n, n & a) I created this interesting pattern for myself. This pattern is used across my branding from the business card to the CV mailer belly band.
We all love interesting post right? So for the posting, the cv mailer would be packaged in a white C5 PIP Box that is sealed with a glued dye cut belly band. The belly band would have perforations to allow for easy opening without ripping.
The contents for the postage box are as follows:
A postcard as an introduction
My branding had to showcase my love for materials and attention to detail.
 I colour matched G.F Smith paper stock to ink, I used a dye cutting finishing technique and a custom orange staple to bind.
Six page A5 CV mailer booklet with taster portfolio too. The booklet is bound with custom orange staples and uses all G . F Smith colourplan paper stock – Bright White for inside pages and cover, Mandarin for end papers and Hot Pink for a cricut belly band. The type colour is matching to this paper stock.